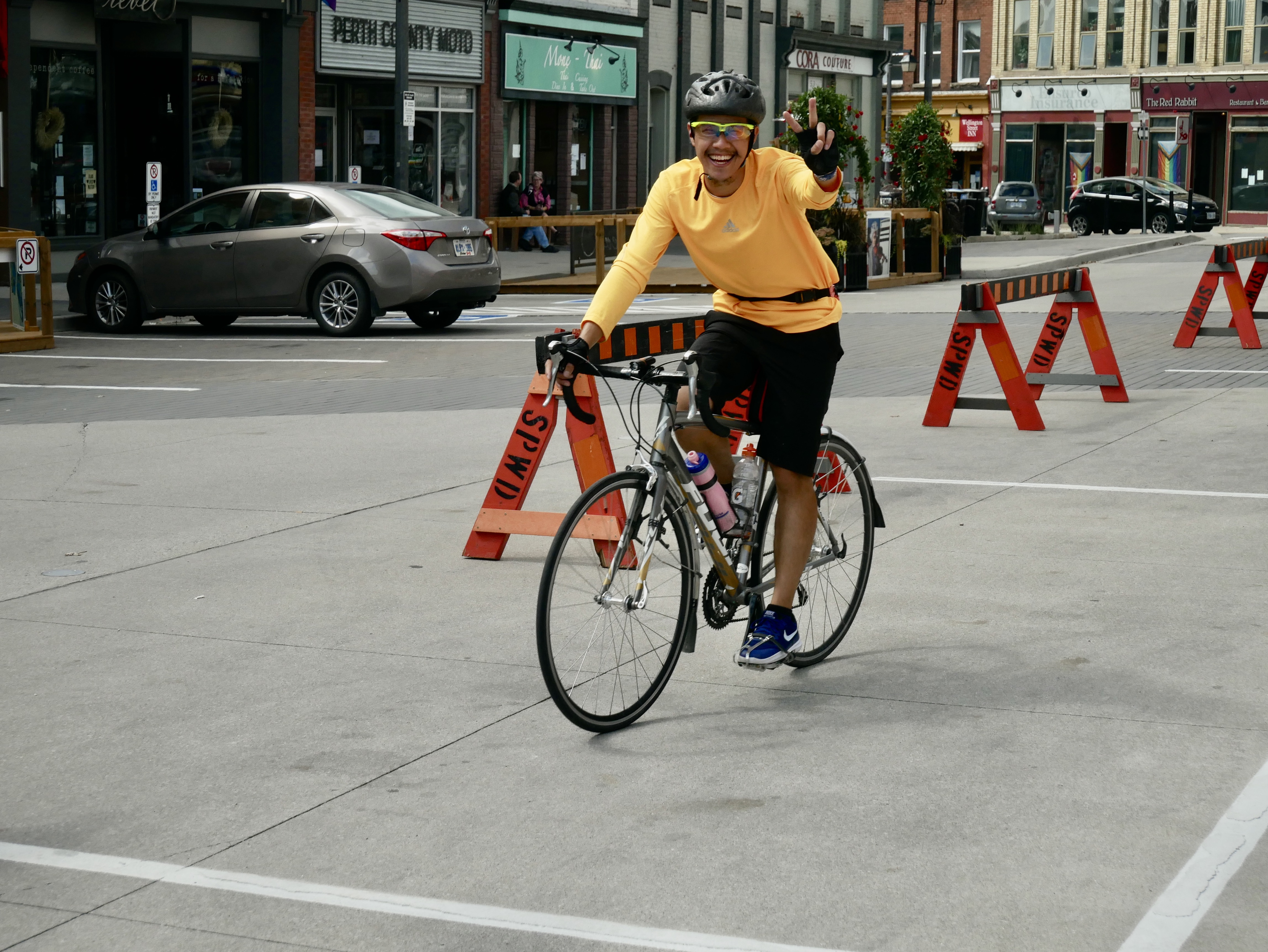 3rd Annual Perth County Cycling Tour
Cycle Stratford gears up to host third-annual Perth County Cycling Tour
The popular Perth County Cycling Tour (PCCT) will kick off its third-annual event this fall,
hosted by Cycle Stratford. On Sunday, September 12, cyclists will start their ride in
Stratford's picturesque Market Square and travel along one of three routes throughout Perth
County, ranging from approximately 25-100km.
After selling out both previous events, Cycle Stratford's goal is to expand the number of
participants to 150. However, due to Public Health restrictions at this time the event is limited
to 100 riders and will start taking a waitlist for the additional 50 cyclists. There is no cost to
join the waitlist. Waitlist participants will be informed of availability and given the first
opportunity to register hopefully by September 1. Registration fees include refreshments
and snacks along the route, emergency support, and "Downtown Dollars" that can be used
for shopping or lunch in Stratford.
"We are really proud of how this event has been embraced by our community," commented
Geoff Love, Cycle Stratford's Board Chair. "With three route options, we hope that riders of
all ages and experience levels will feel comfortable joining in, and I hope some riders will
even find a new favourite route!"
To limit close contact, registration is available exclusively online this year, and all participants
will be required to complete a COVID-19 self-assessment on the morning of the event. Any
riders who feel unwell are asked not to attend. In accordance with Public Health guidelines,
each participant will be required to wear a mask in Market Square before and after the ride.
Details at a glance:
2021 Perth County Cycling Tour
Sunday, September 12
Start and End Stratford, Ontario Market Square
For full event details, and to register as a rider or volunteer, visit cyclestratford.com/events
The 2021 PCCT is generously supported by the following Tier 1 sponsors: Destination
Stratford: RTO4 Tourism Innovation; The Green Hair Spa; Huron Family Dental; Peter
Maranger & Associates Inc.