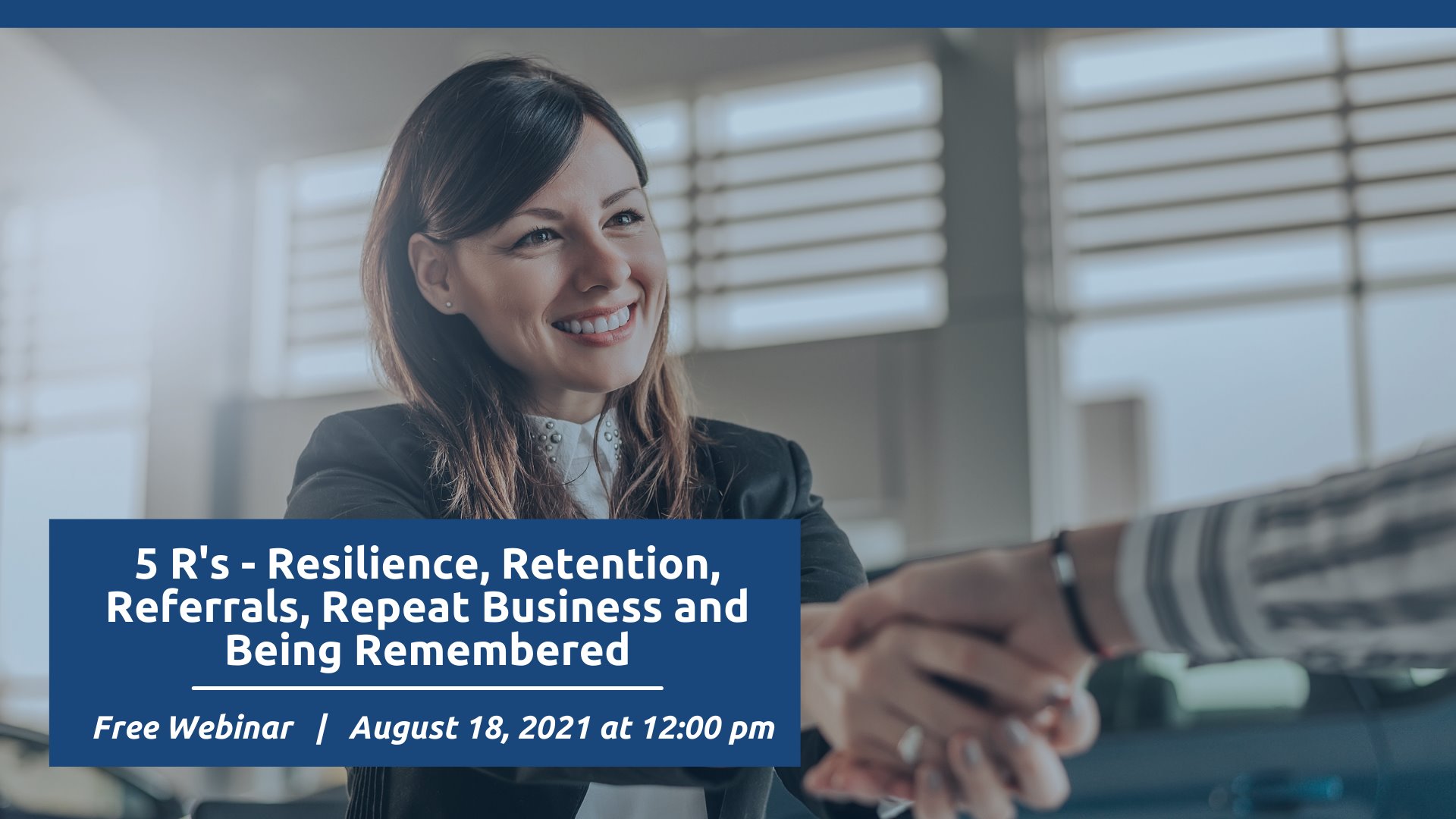 5 R's – Resilience, Retention, Referrals, Repeat Business, and Being Remembered
Trying to run and operate a business during the pandemic has been a real and immediate challenge for business owners and entrepreneurs alike. This webinar delves deep into the tried-and-true business practices that look to cherish the customer and make them the central purpose and focus every day. We will discover why we need to re-commit our business approach to identifying the customer's needs and ensuring that we can meet them – in-person and online.
We will look at retention strategies and keeping the customer satisfied and the power of earning referrals and getting repeat business. New and established business owners understand the true value of a single customer. They have personally experienced the real value of working smart and striving to see greater business success by focusing on the 5 Rs. These 5 R's built the business world because business people know that they can't run a business without these critical and crucial success factors.
About our Speaker:
Michael Lewis is one of Ontario's most experienced speakers and trainers. With over three decades of experience and a vast array of clients, Michael brings a wealth of experience and knowledge to every presentation.