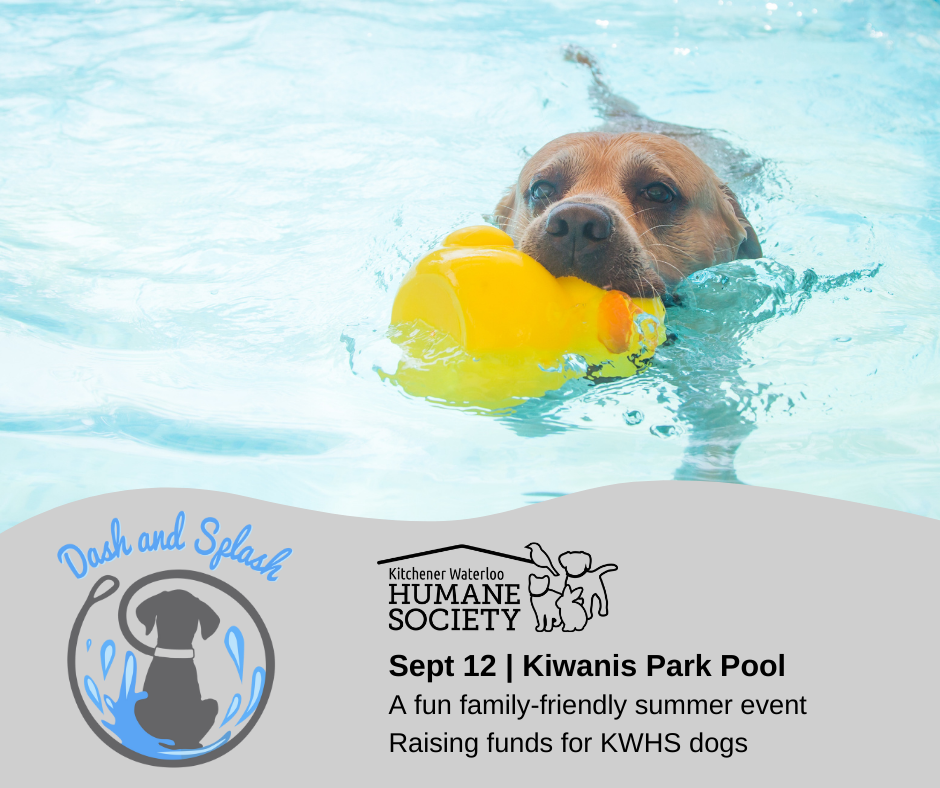 Dash & Splash!
DASH AND SPLASH 2021
Dash and Splash 2021 will be on Sunday September 12th, 2021 at Kiwanis Park – Splash Pad from 10:00am – 2:00pm. With a minimum fundraising cost of $30.00, your dog and family members can attend this year's event. COVID-19 public health protocols will be in effect. You and your pup are invited to the Kiwanis Park Pool for some fun, games and activities the whole family can enjoy!
Not interested in fundraising? That's okay! A $15.00 general admission per dog will be available on the day of the event. Humans are free!
Learn more about the event, and how you can get involved and attend here: https://kwsphumane.ca/events/dash-and-splash