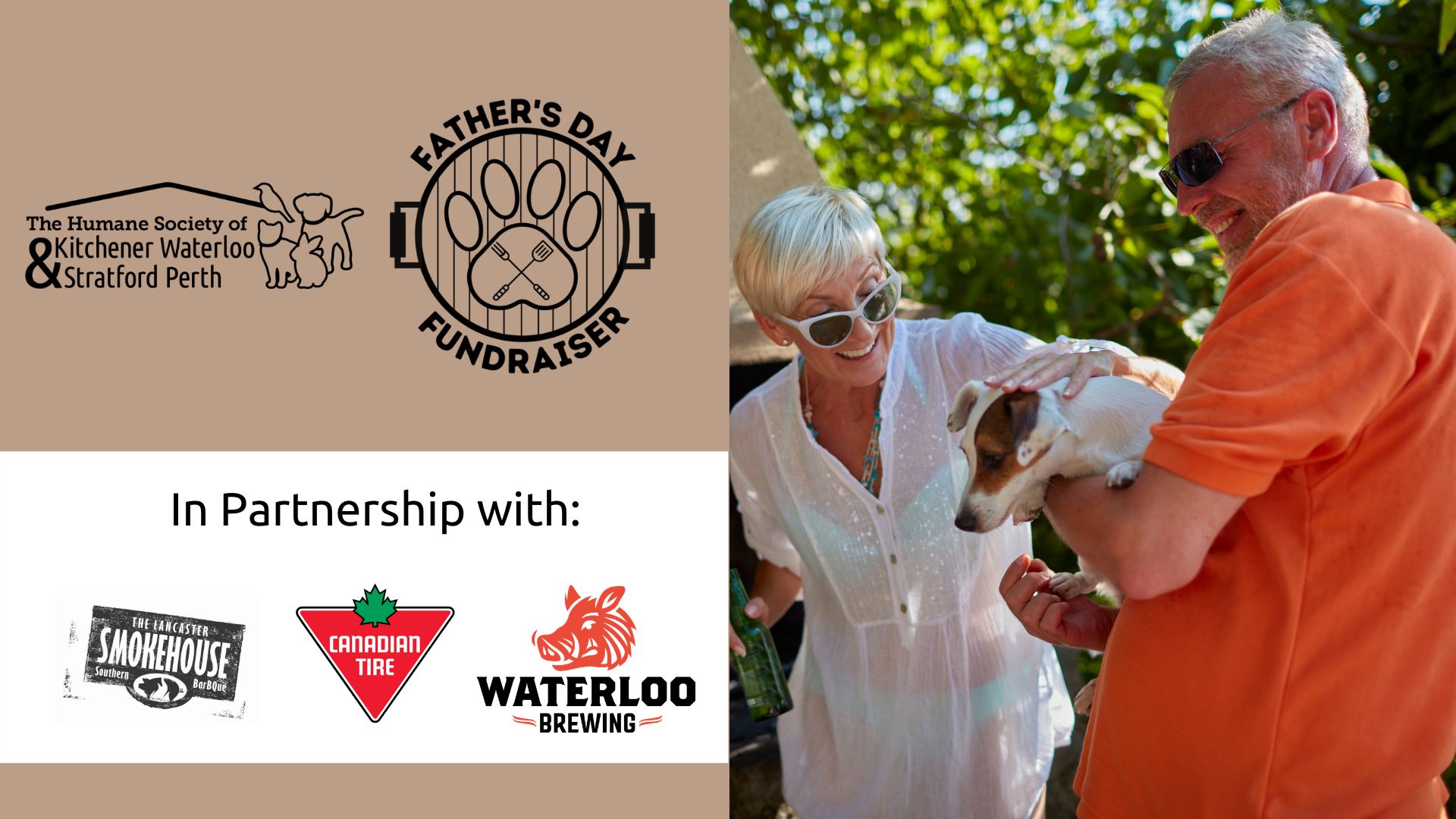 Father's Day Fundraiser
In preparation of the summer months ahead, we've teamed up with local businesses to offer an exclusive BBQing package for all those dads who love grilling!
Our Father's Day gift package includes the following items:
-Master Chef Stainless Steel BBQ Spatula
-Master Chef Stainless Steel BBQ Tongs
-BBQ Scrubber
-"Home Sweet Home" Sweet BBQ Sauce
-"Smoke 'em If You Got 'em" Smokey BBQ Sauce
-Beef BBQ Rub & Pork BBQ Rub
-A Waterloo Brewing Package
-Two (2) Recipes
-1-in-50 Chance to win a Master Chef Propane Grill
As an added bonus for purchasing a package, you will get access to a BBQ training video provided by the team at the Lancaster Smokehouse, to assist you in making the best Father's Day meal.
Each package will cost $90.00 with a $25.00 tax receipt for those who are eligible. We are only selling 50 packages, grab one before they are gone! Click the link here to purchase your ticket today: 
https://kwsphumane.ca/events/fathers-day
. Package pick-up will be on Friday June 18th from 4pm-6pm & Saturday June 19th from 12pm-2pm at The Lancaster Smokehouse
All proceeds from this fundraiser will be going towards the KWSP Humane Society to help prepare for this year's 'kitten season'.
Thank you to our supporting partners:
The Lancaster Smokehouse
Canadian Tire (Weber St. N)
Waterloo Brewing