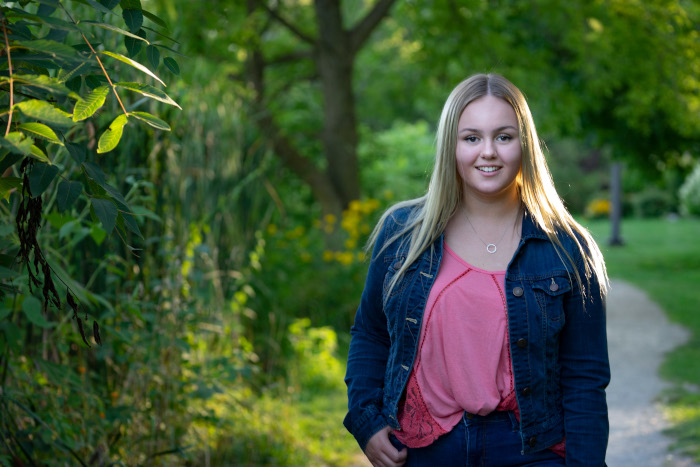 Floating Barge: Hannah Thomas
At 18, This award winning Stratford based singer is no stranger to the stage. Hannah Thomas has performed all over Southern Ontario. Highlights include; performing on the Stratford Festival stage, singing with The Shot Canada, opening for Canadian musician Alan Doyle with the Magna Hoedown's top 10 finalists, and working with Juno nominee Dayna Manning, as she was the producer of Hannah's recent album "Christmas Don't Be Late". These days you can find Hannah performing at her Dock Music Concert Series on Sunday evenings at 7pm.
The Music Barge will launch from the Boathouse located at 30 York Street Lower Level.
The Barge will slowly cruise along the south side of the Avon River towards the Festival Theatre, turning around in front of Lower Queen's Park and returning on the north side of the river for a performance time of one hour.
We invite you to walk or bike around the river to follow the music or bring your own lawn chair to Tom Patterson Island or along the banks of the Avon. There are numerous picnic tables set up in our parks system and we encourage you to support our local restaurants by purchasing a take-out picnic to add to this experience.