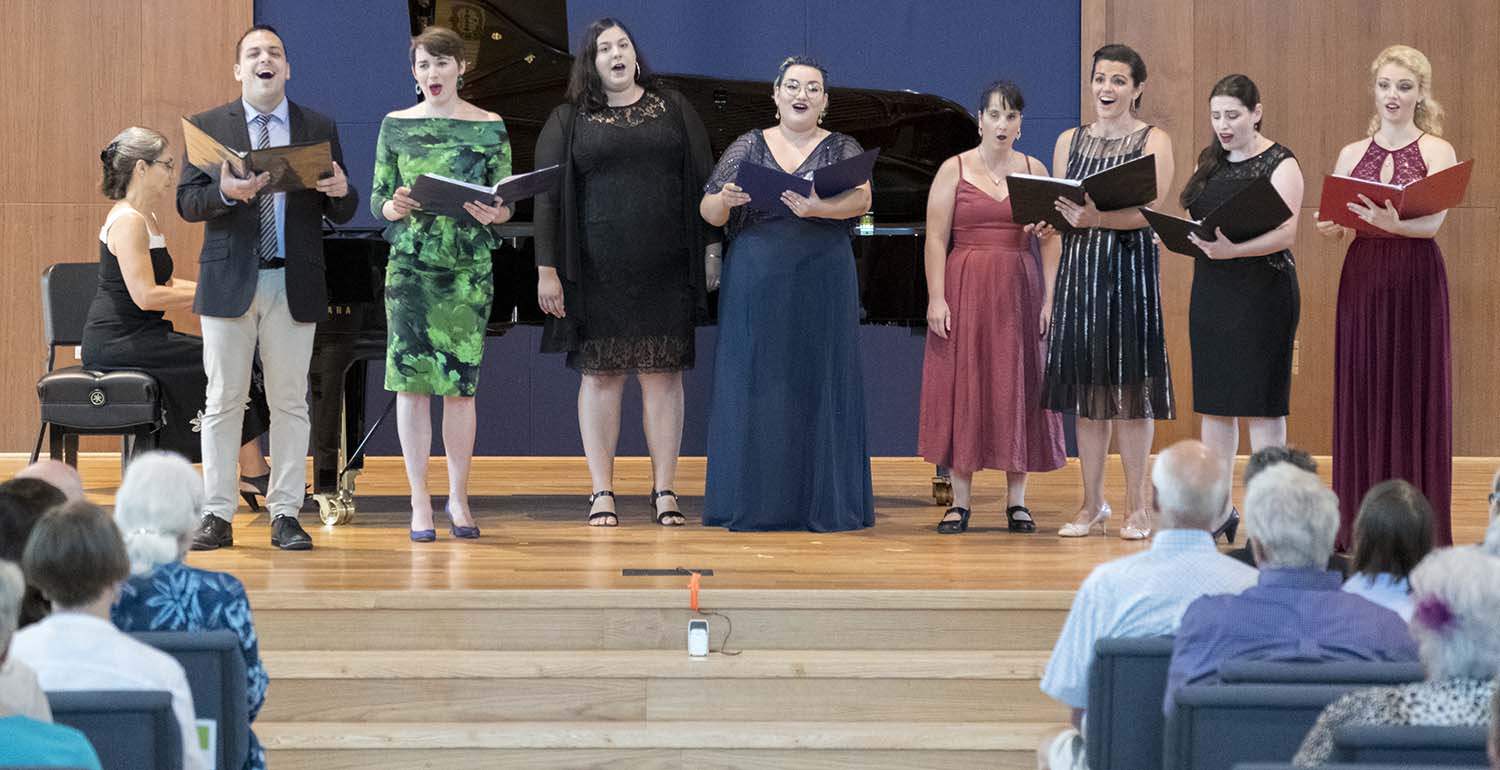 Floating Barge: The Students From The Vocal Academy
The Stratford Summer Music Vocal Academy was co-founded in 2015 by Phillip Addis, Emily Hamper, Michael Schade, and John Miller, and launches its sixth season in 2021. Our internationally recognized faculty focuses on furthering our participants' musicianship, language skills, and technique within a friendly, supportive and creative atmosphere. Ideally, applicants should be in or have recently completed a degree/training program with a university, conservatory or opera company, or be in the early years of a career.
This year, students from our Vocal Academy will be performing for you on our MusicBarge. Christina Thanisch-Smith, soprano, Lillian Brooks, mezzo, Marko Pejanovic, piano
The Music Barge will launch from the Boathouse located at 30 York Street Lower Level. The Barge will slowly cruise along the south side of the Avon River towards the Festival Theatre, turning around in front of Lower Queen's Park and returning on the north side of the river for a performance time of one hour. We invite you to walk or bike around the river to follow the music or bring your own lawn chair to Tom Patterson Island or along the banks of the Avon. There are numerous picnic tables set up in our parks system and we encourage you to support our local restaurants by purchasing a take-out picnic to add to this experience.