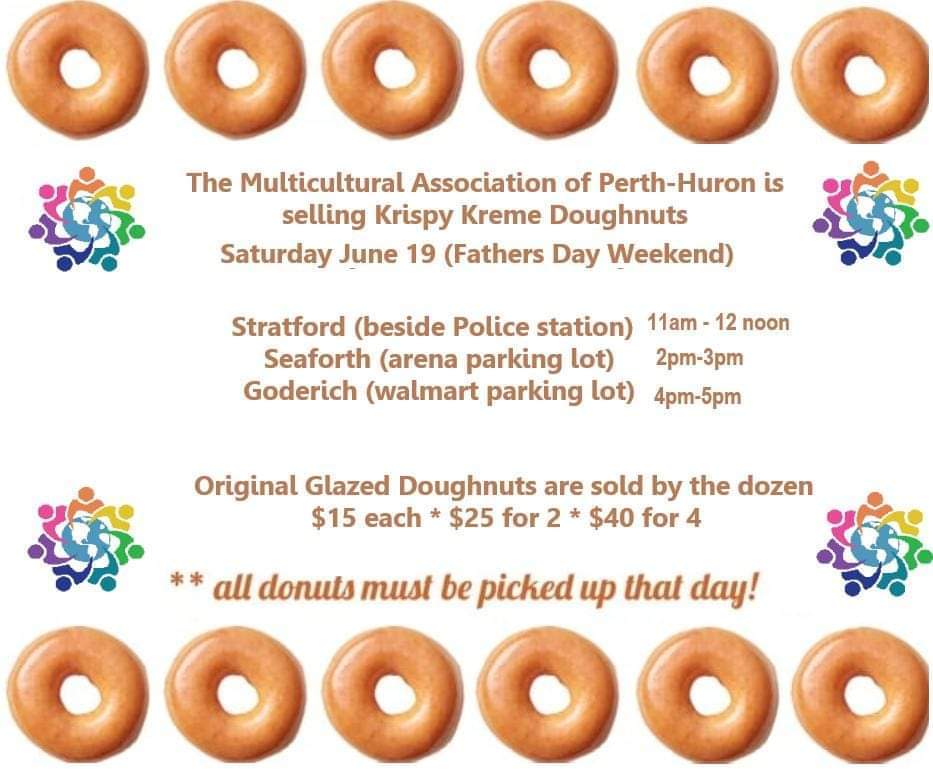 Krispy Kreme Donut Sale
Please join us on this coming Father's Day weekend for our fundraising Krispy Kreme Donut sale. We will gather donations for pandemic related amenities provided by our Covid-19 task force, including masks, toilet paper, and hand sanitizer.
Our first sale will be at the Stratford Police Station from 11am-noon, our second sale will be at Seaforth at the arena parking lot from 2pm-3pm, and our final sale of the day will be at Goderich at the Walmart parking lot from 4pm-5pm. Online orders via email are also available.
Please see billboard (picture) for prices. We hope to see you there!