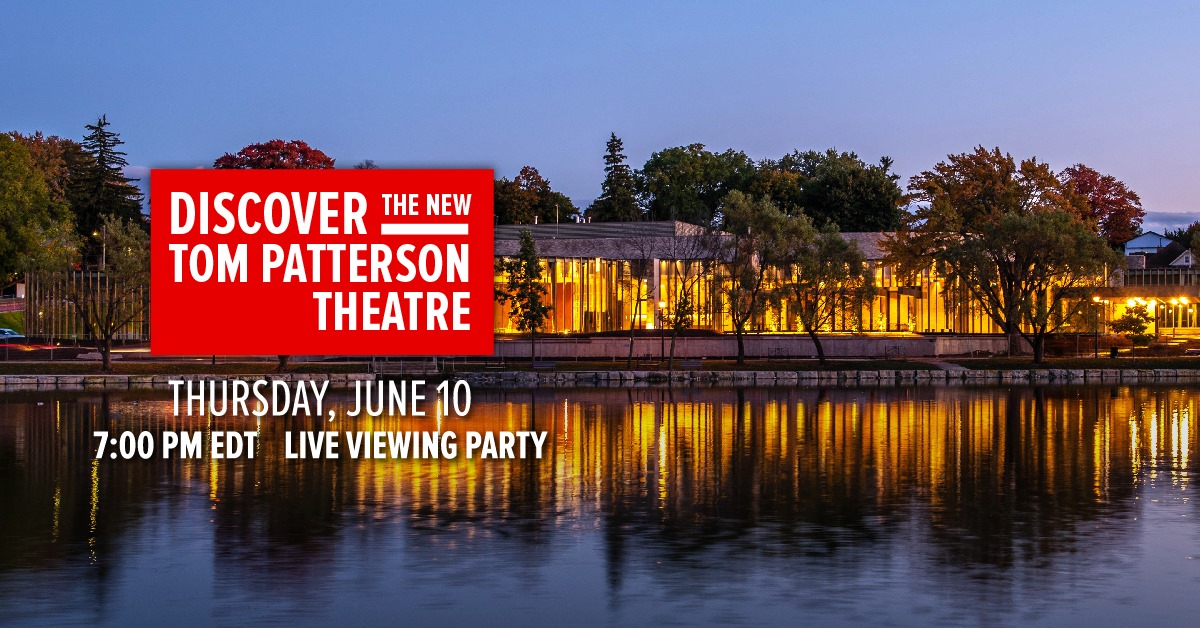 Live Viewing Party: Discover the New Tom Patterson Theatre
Join us for the Stratford Festival's Live Viewing Party of "Discover the New Tom Patterson Theatre", a first look inside the new Tom Patterson Theatre!
This series of digital tours and interviews invites you to explore this spectacular new venue while offering you unique insights into its inception and the aspirations that it embodies. Hit "Play" and set the magic in motion!
Episode 1 | INSIDE THE JEWEL – Discover the Experience that Awaits You
Take a guided video tour of the breathtaking amenities of the new Tom Patterson Theatre, from its beautiful and welcoming public spaces to the magnificent auditorium at its heart.
Episode 2 | A SPACE OF SIGNIFICANCE – Architecture that Stirs the Heart
Meet the experts and visionaries behind the Tom Patterson Theatre as they discuss the components of the new building, its architectural influences and the challenge of designing a venue so rich in emotional resonance.
Episode 3 | BEYOND BEAUTIFUL – The Inspired Design of a Riverside Gem
Artistic Director Antoni Cimolino and architect Siamak Hariri discuss the ideas and inspirations behind the new Tom Patterson Theatre, and walk us through the exciting journey from concept to completion.
Episode 4 | MACHINERY OF MAGIC – The Technology that Supports the Art
Technical Director Greg Dougherty pulls back the curtain on some of the state-of-the-art technology that operates behind the scenes at the new Tom Patterson Theatre to create the magic on stage.
YouTube Première: Thursday, June 10, at 7 p.m. EDT [streaming free for 36 hours].
Like what you see? For just $10 a month,
[email protected]
features a growing list of Shakespeare and legacy films, interviews and discussions, and exclusive new original content from Stratford Festival artists. New titles are continually added to the
[email protected]
library, so there'll always be new content for you to enjoy.