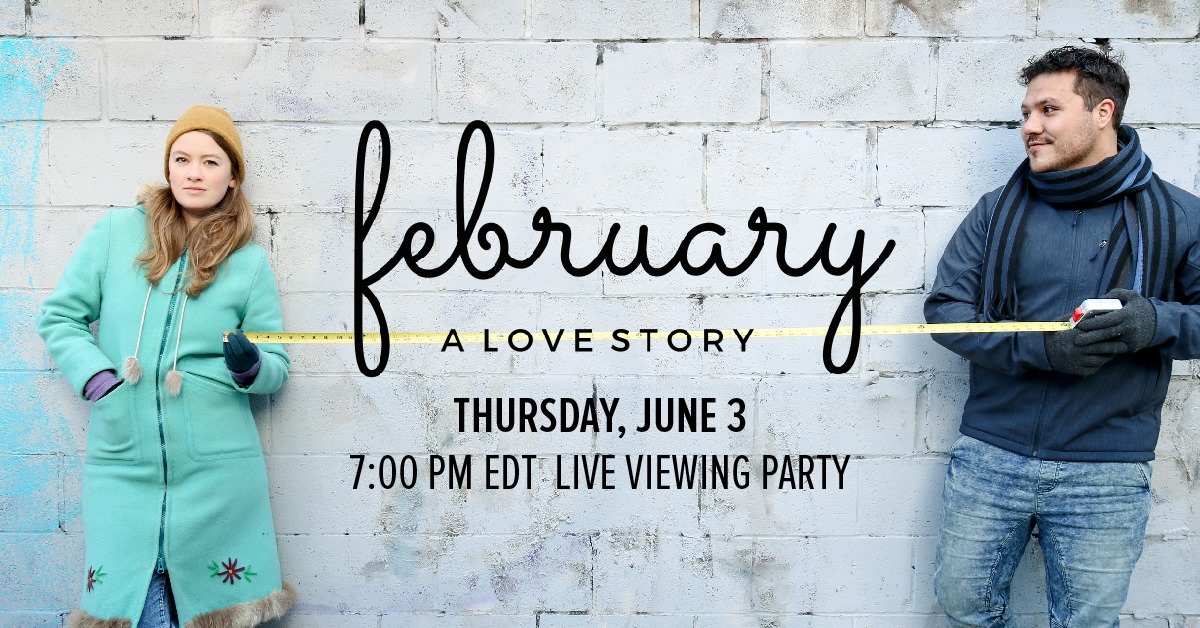 Live Viewing Party: February: A Love Story
Join us for the Live Viewing Party featuring february: a love story by Sudden Spark Collective. Created by and starring Ellen Denny and Emilio Vieira.
He's looking for feelings, she's looking for a rebound… To stave off the pandemic blues, two mismatched millennials try their hand at "short-distance dating," but can they keep things from getting complicated?
"One of the most effective and poignant depictions of two young people looking for love" (NOW Magazine).
YouTube Première: Thursday, June 3, at 7 p.m. EDT [streaming free for 36 hours].
Keep up to date with Sudden Spark Collective!
 WEBSITE: february: a love story
https://www.februarytheplay.com/
 FACEBOOK: @suddensparkcollective
https://www.facebook.com/suddensparkcollective
 INSTAGRAM: @suddensparkcollective
https://www.instagram.com/suddensparkcollective/
 TWITTER: @suddensparkco
https://twitter.com/suddensparkco
Like what you see? For just $10 a month, STRATFEST@HOME features a growing list of Shakespeare and legacy films, interviews and discussions, and exclusive new original content from Stratford Festival artists. New titles are continually added to the STRATFEST@HOME library, and we're making plans to offer streamed versions of our entire season of plays and cabarets this fall.
Directed by Mairi Babb
Created by and Starring Ellen Denny as Her
Created by and Starring Emilio Vieira as Him
Director of Photography: Ryan McIntyre
Sound Recordist: Reid Goobie
Film Editor and Sound Design: Anthony Brancati