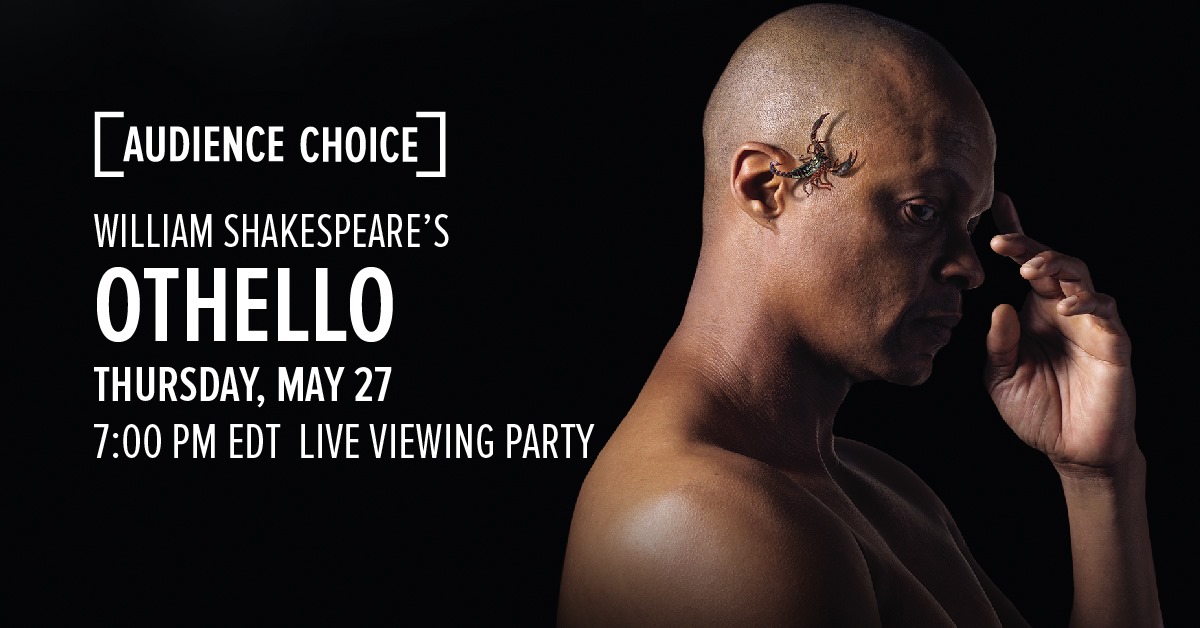 Live Viewing Party: Othello
Join us for a Live Viewing Party featuring the film of our 2019 production of William Shakespeare's Othello. Directed by Nigel Shawn Williams and featuring Michael Blake.
Undeterred by the differences in their backgrounds and life experiences, Othello and Desdemona defy prejudice to be united in marriage. But deadly malice lurks where the newlyweds least expect it, as the one man Othello trusts the most resolves to destroy their happiness at any cost. Whispers of suspicion feed irrational jealousy in this gripping psychological drama, one of Shakespeare's greatest and best-known tragedies.
"Raw emotions are on full display" (Postmedia) in this "electrifying" production (Toronto Star), a gripping examination of racism and misogyny, featuring Michael Blake as Othello and Amelia Sargisson as his new wife, Desdemona.
Like what you see? For just $10 a month,
[email protected]
features a growing list of Shakespeare and legacy films, interviews and discussions, and exclusive new original content from Stratford Festival artists. New titles are continually added to the
[email protected]
library, and we're making plans to offer streamed versions of our entire season of plays and cabarets this fall.
Director: Nigel Shawn Williams
Designer: Denyse Karn
Composer and Sound Designer: Verne Good
Lighting Designer: Kaileigh Krysztofiak
Producer: David Auster
Produced and Directed for film by Barry Avrich