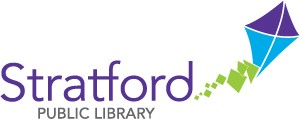 MakerSpace: Open Lab
MakerSpace for open labs are available by appointment only.
Book your spot to access Digital Design stations, 3D printer, vinyl cutter, sewing machine, cool robotics, laminator, and analog to digital converter software.
Are you a small business owner? Come in to find out how the MakerSpace can help you promote your brand and expand your business. ​
Small Business Open Labs on Mondays are generously brought to you by the Community Futures Development Corporation.
To reserve your spot, make your booking online or call 519-271-0220 x163 during open hours.
Book your 45-minute appointment (limit 1 per week), for you and up to 2 members of your social bubble
You must have a library card from a PCIN library to book a timeslot in the MakerSpace. No library card? Get one today!  MakerSpace use is limited to those who are 9 years of age or older.