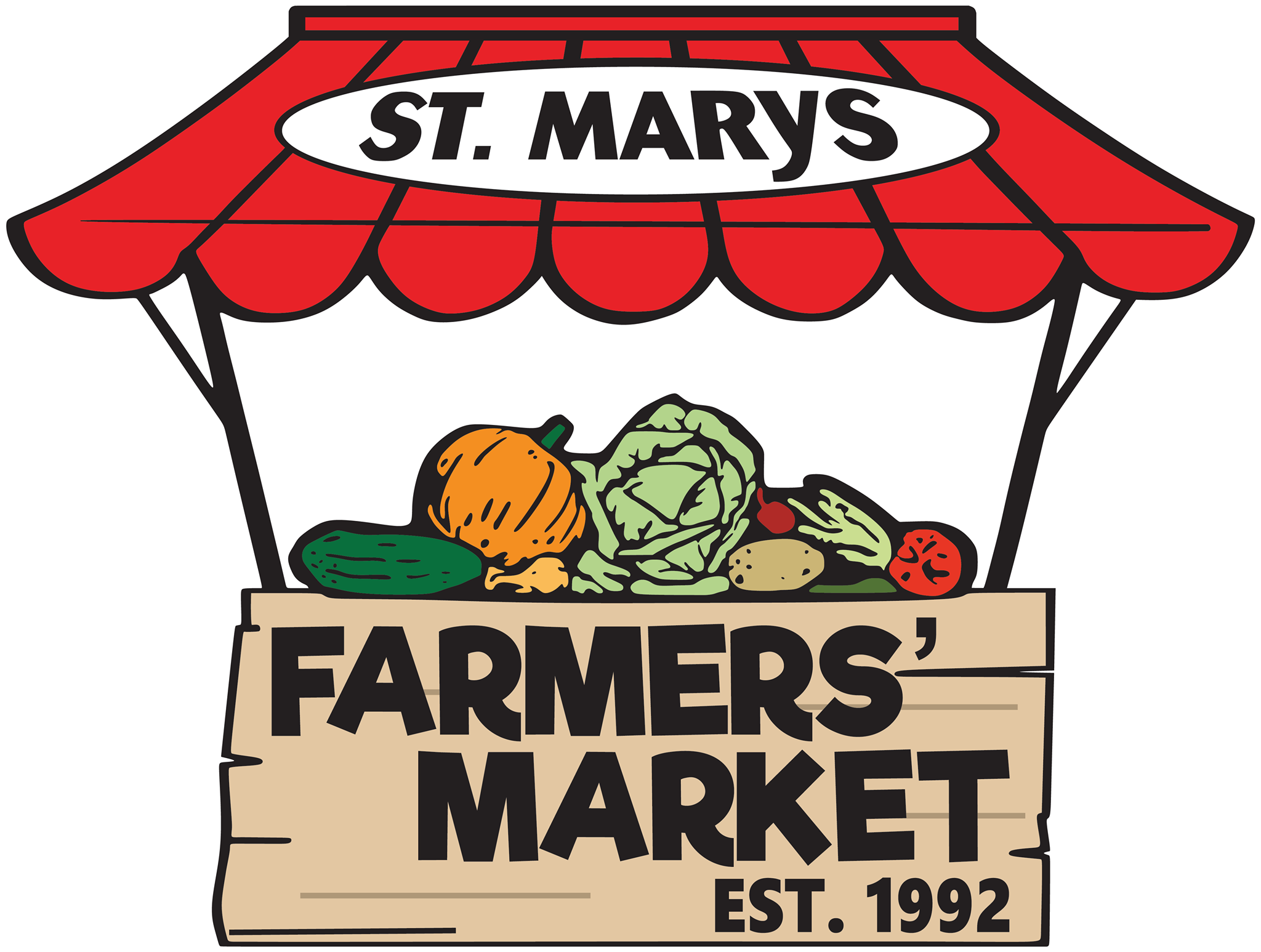 St. Marys Farmers Market Pop-Up
The market will kick off the season with a pop-up market this Saturday, May 1 from 9:00 a.m. to noon. The market is allowed to operate under the current provincial Stay-at-Home Order as it sells food.
Strict measures will be in place for Saturday's market. One-way traffic flow will be enforced; the only entry point to the market will be via the edge of the Veterans' Circle roadway. All attendees, including vendors, must wear masks. Only food items will be for sale, and vendors will be actively screened prior to the market.
Visitors to Milt Dunnell may have noticed preparation work taking place in the Lions Park area of Milt Dunnell, where the market will take place. Parking will be available north of the pavilion and around Veterans' Circle. To allow for set-up, no parking will be allowed in the lot from 4 a.m. until after the market's end at noon.
VENDORS
Two of our meat vendors will be back at the St. Marys Farmers' Market this Saturday for our May pop-up Market.
Eshcol Farms will be bringing organic beef and veal to the Market, while Taylor Heritage Hogs will be bringing a variety of their sausage, bacon, and more.
Stop by The Flats from 8am to noon!
Uncle Dad's will be at the Pop up market On May 1st
Don't miss out on our delicious meat pies and Cauliflower crust pizzas!! They are preorder only so text Cathy at 519-619-1845 to order by Tuesday night and we will have them set aside for pick up next Saturday
Introducing our newest vendor "We Are Crepe-Tastic". They will have a selection of hot breakfast and dessert Crepes made from scratch with all possible local ingredients. They are also proudly serving Snapping Turtle Coffee!
Black Sombrero is also back this week bringing with them their delicious breakfast burritos and homemade guacamole.