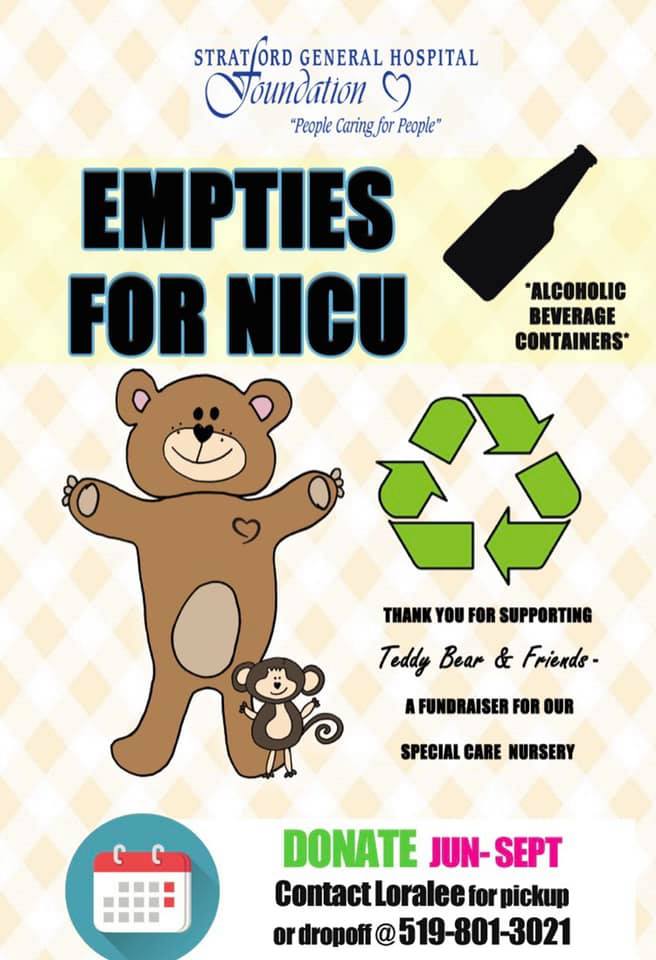 Teddy Bear & Friends Bottle Drive
We are super excited to announce the collection of empties for the Stratford General Hospital Teddy Bear & Friends Fundraiser in support of the Special Care Nursery again this year!
We accept ALL empties beverage containers. No pop cans please.
There are THREE OFFICIAL drop off locations:
Sebringville – contact Loralee at 519-801-3021
Mitchell – contact Trish McNaughton
Seaforth – contact Krista Wolfe
DONATE NOW… contact Loralee for pickup or drop off.
If you do not have bottles but would still like to help the cause, you can contact any of us for a money donation and receive a tax receipt.
Thank you to all for supporting!