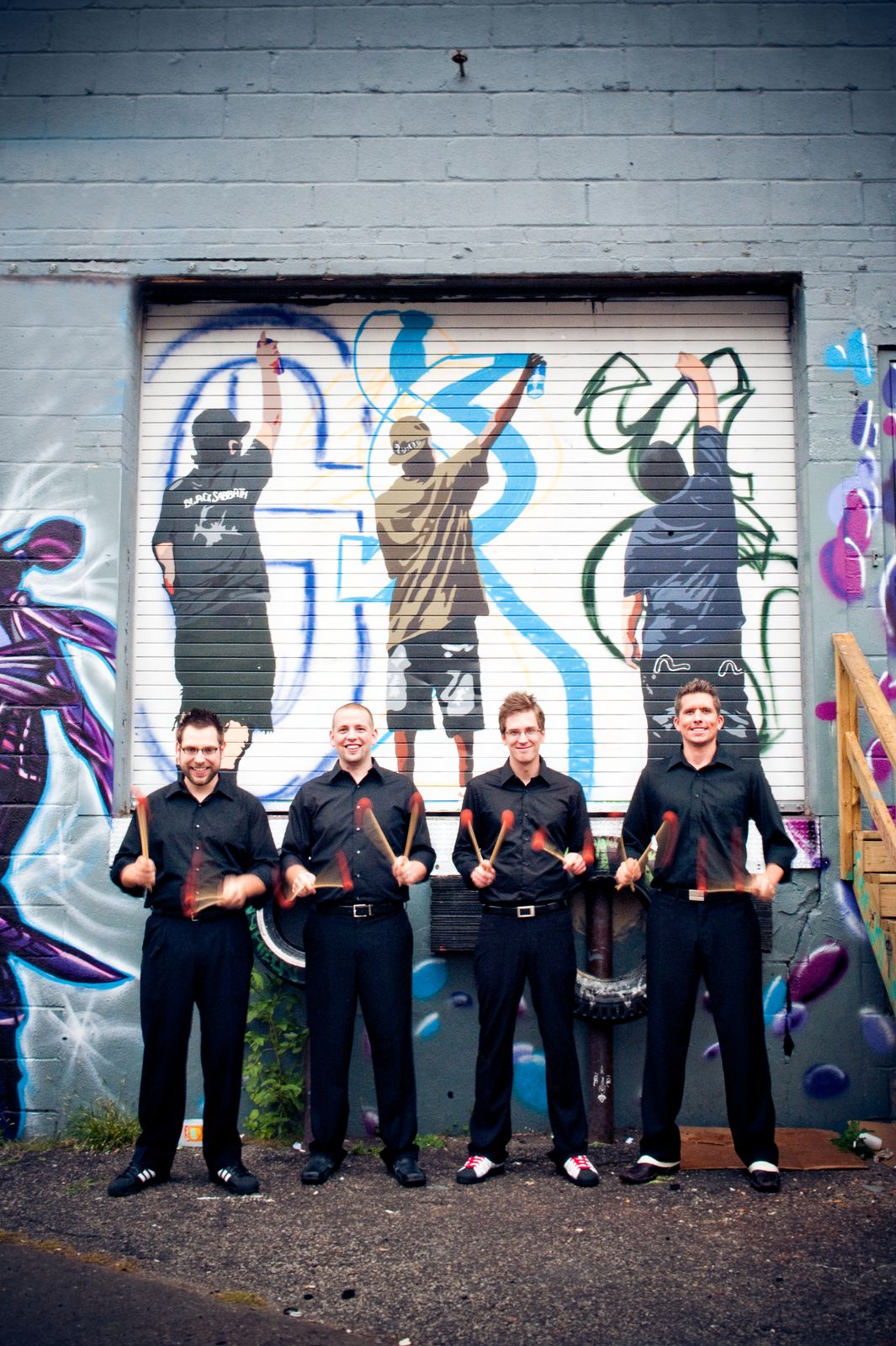 Torq Percussion Quartet
AUGUST 22 @ 7:00 PM – 8:15 PM $45
TorQ Percussion Quartet continues to bring new vitality to percussion repertoire and performance with their talent and infectious personalities. Richard Burrows, Adam Campbell, Jamie Drake and Daniel Morphy are strong advocates for musical education and are committed to developing and performing Canadian music. This performance, The Bright Side: Music for Reconnecting is guaranteed to make you smile.
The Stratford-Perth Museum will have wine and beer for sale before and after this performance. Debit and credit accepted.
The Bright Side – Ken Shorley
Wash (from Spin Cycle) – Daniel Morphy
Jerusalem – Traditional, arr. Jamie Drake
Ersilia (from Invisible Cities) – Dinuk Wijeratne
View From The Island – TorQ Percussion Quartet
Natural Resources – Ann Southam
The Elements Suite (Fire, Water, Air & Earth) – Richard Burrows & Daniel Morphy
This performance will be, at maximum, 75 minutes without intermission.
Series Sponsored by:
CIBC