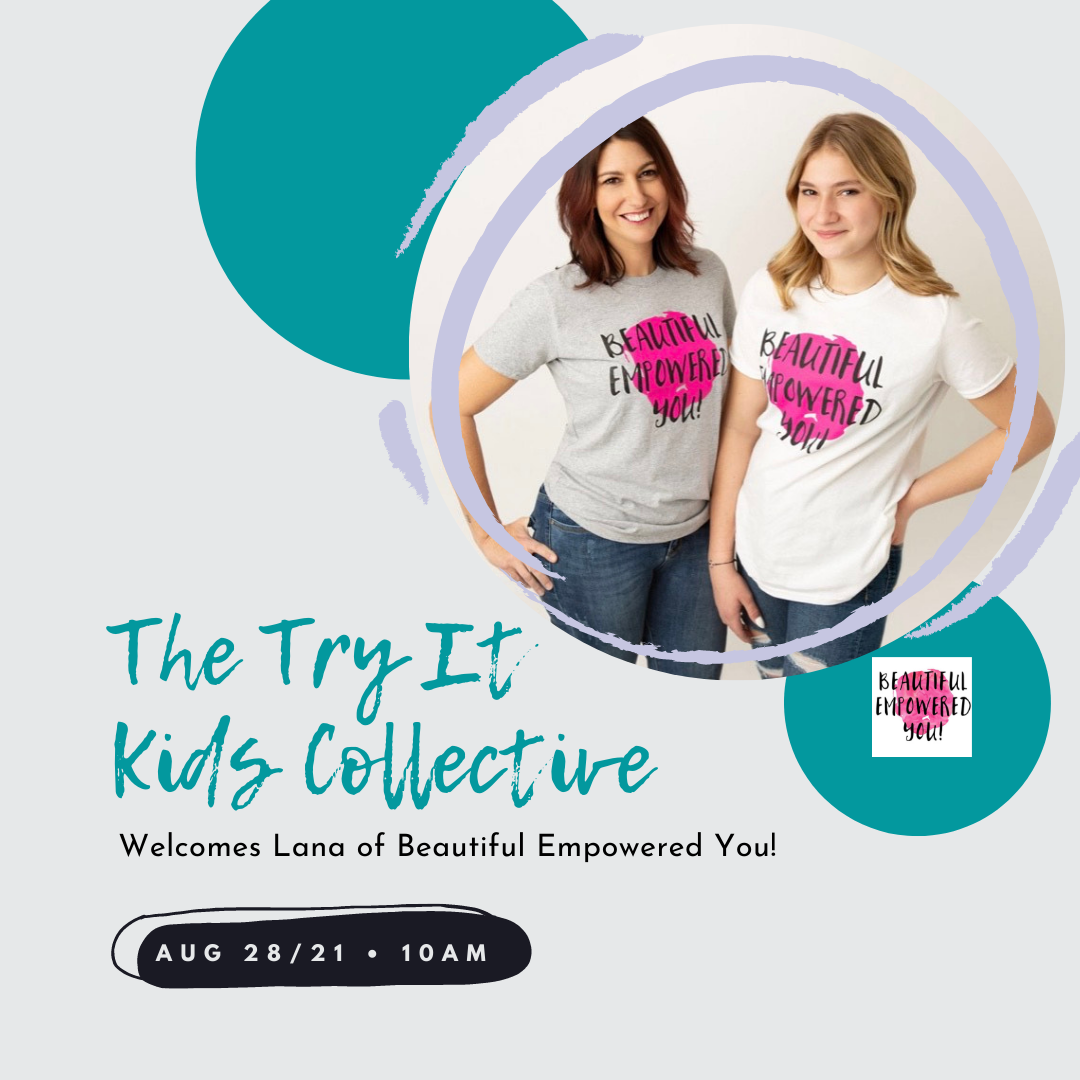 Try It Kids Collective
The Try It Kids Collective is at it again!.
.
I warmly welcome Lana Hodgins from
Beautiful Empowered You
into the Try It Space this Saturday, August 28th @ 10:00am.
.
Lana hails from Woodstock ON & is ready to share her confidence boosting, self esteem & self worth amazingness with the Try It Kids & families!
.
Her timing in this collective could not come at at a better time with back to school being around the corner & she will be focusing on the anxiety that often goes hand and hand with it, in addition to all the feelings that saddle up when preparing for September, in the form of kid friendly interactive, online activities.
.
Members within The Try It Kids Collective – your link has been sent & don't forget your member bonus
Your family has instant access to all the previous meet ups on replay within this collective – your library awaits with all the healthy heart & healthy mind activities. Simply use your login & password for immediate interactive awesomeness!!.
.