Douglas Rain passed away this morning at the age of 90 at St. Marys Memorial Hospital of natural causes.  
Rain was one of the few surviving members of the Festival's founding company.   During his career, he spent 32 seasons in Stratford.
In a media release, Stratford Festival Artistic Director Antoni Cimolino commented on Rain's passing, "Canadian theatre has lost one of its greatest talents and a guiding light in its development.  Douglas Rain was that rare artist: an actor deeply admired by other actors. The voice of HAL in 2001: A Space Odyssey, Douglas shared many of the same qualities as Kubrick's iconic creation: precision, strength of steel, enigma and infinite intelligence, as well as a wicked sense of humour. But those of us lucky enough to have worked with Douglas soon solved his riddle and discovered that at the centre of his mystery lay warmth and humanity, evidenced in his care for the young members of our profession. Douglas dedicated his talent to the stages of his native land, and we are proud in return to dedicate the coming season's production of Othello to his memory. We owe him so much."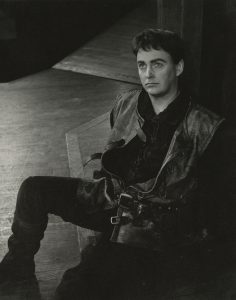 Over the course of his career Rain appeared in over a hundred television and film roles and also worked on hundred of radio plays.  He also did voiceover work for the National Film Board of Canada.
He is survived by his two sons, daughter, granddaughter and daughter-in-law.