Resources for Caregivers is as easy as "Connecting the Dots"
Are you a caregiver looking for resources in Huron Perth?  A new website full of resources for caregivers and healthcare providers in Huron and Perth counties is now live.  The site, www.caregivershuronperth.ca, makes it easier to find information on programs and support services.
A caregiver is defined as family member, friend or neighbour who provides support, assistance and care for someone who needs help, often, but not always, this because they are ill or are coping with a chronic health condition. This support can be provided for any length of time.
There are an estimated 3.3 million caregivers in Ontario – nearly a third of the population.  At some point in their lives, nearly half of the Canadian population will provide care for someone.  And, because of an aging population, the number of people requiring a caregiver is expected to double over the next 30 years. It would cost at least $26 billion annually to replace the work of Canadian caregivers with paid services.
www.caregivershuronperth.ca has a detailed listing of resources including:
Programs, services and supports for caregivers
Programs, services and supports for patients and clients
A detailed list of local and regional events
Stories and tips for caregivers, by caregivers
A quick reference list of who you can call for support
A step-by-step "how to use the website" video, with examples
The website was co-designed by caregivers and healthcare providers from Huron and Perth counties. Connecting the Dots for Caregivers, who coordinated the work, is a project funded by The Change Foundation to change the way healthcare organizations, providers, and caregivers work together.  The Connecting the Dots partners are:
Caregivers in Huron Perth
Alzheimer Society of Perth County
Huron Perth Healthcare Alliance
North Perth Family Health Team
ONE CARE Home and Community Support Services
South West Local Health Integration Network
STAR Family Health Team
For more information on Connecting the Dots for Caregivers.
---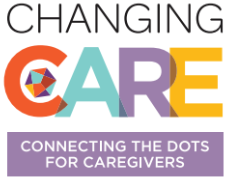 Website: https://caregivershuronperth.ca/
Follow the project on Twitter.
Like our page on Facebook
---