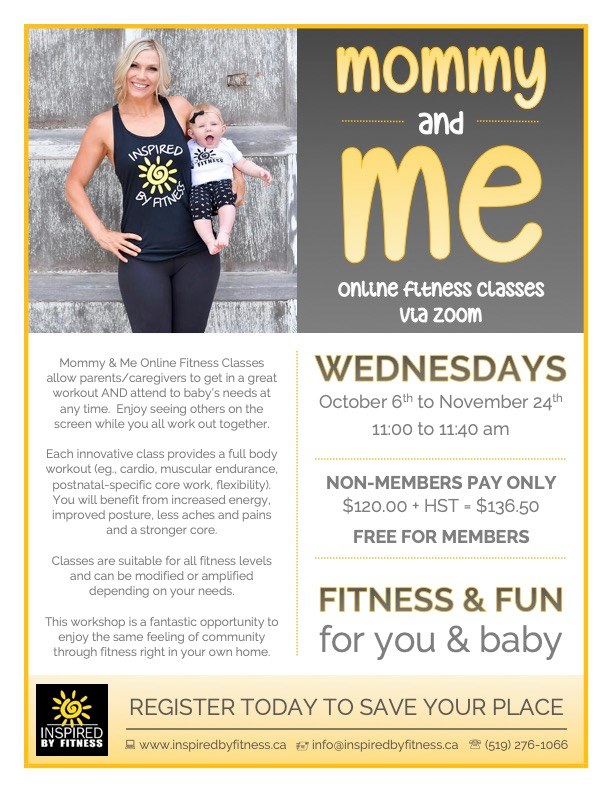 Mommy & Me Online Fitness Classes begin!
Mommy & Me Online Fitness Classes allow parents/caregivers to get in a great workout AND attend to baby's needs at any time. Enjoy seeing others on the screen while you all work out together. Each innovative class provides a full body workout (eg., cardio, muscular endurance, postnatal-specific core work, flexibility). You will benefit from increased energy, improved posture, less aches and pains and a stronger core. Classes are suitable for all fitness levels and can be modified or amplified depending on your needs. This workshop is a fantastic opportunity to enjoy the same feeling of community through fitness right in your own home.
This weekly workshop (via Zoom) will run for eight weeks beginning on Wednesday, October 6th until Wednesday, November 24th from 11:00 to 11:40 am.