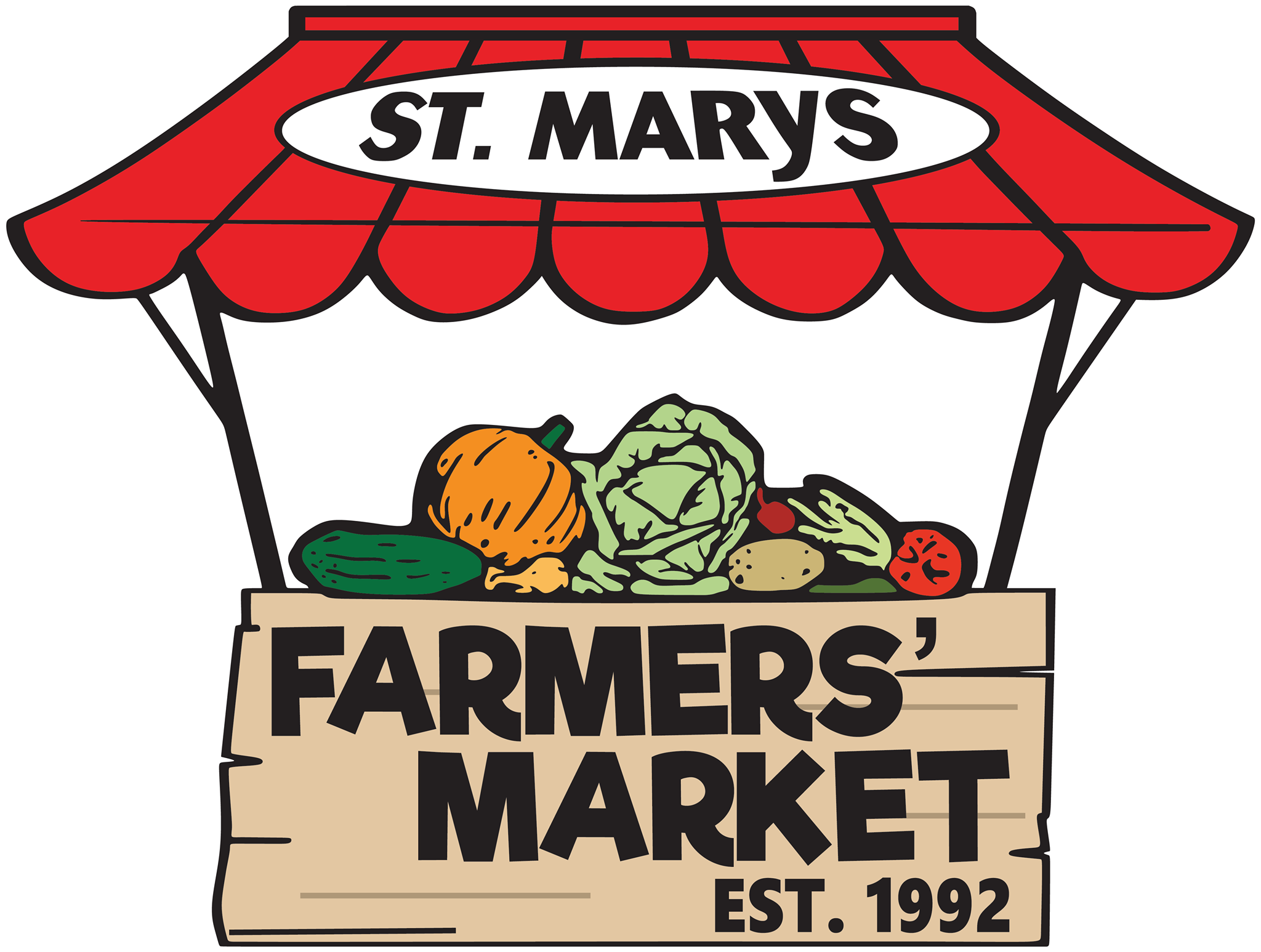 St Marys Farmers Market
The market's regular season begins Saturday, May 22. The season runs until the end of October. Be sure to follow the market on Facebook and Instagram for updates and vendor information.
Strict measures will be in place for Saturday's market. One-way traffic flow will be enforced; the only entry point to the market will be via the edge of the Veterans' Circle roadway. All attendees, including vendors, must wear masks.
Visitors to Milt Dunnell may have noticed preparation work taking place in the Lions Park area of Milt Dunnell, where the market will take place. Parking will be available north of the pavilion and around Veterans' Circle. To allow for set-up, no parking will be allowed in the lot from 4 a.m. until after the market's end at noon.