Perth County OPP is trying to track down suspects that broke into a drive shed.  It happened overnight March 9th on Line 70 north of Milverton.
The suspects broke into the shed and stole an orange Kubota RTV900 side-by-side utility vehicle then used a forklift to steal a half-full 250-gallon fuel tank.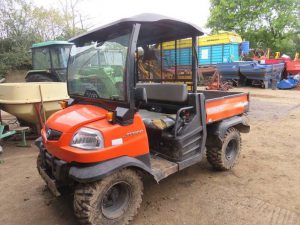 Then they used a farm tractor to ram the overhead garage door of another building but it doesn't look like anything was stolen.
If you have any information please call the OPP at 1-888-310-1122.